The artificial insemination and in vitro fertilization help many couples who can not have children the natural way to build their family. Before venturing into one of these assisted reproduction methods it is good to know more about each and to know their differences.
For some couples the dream of becoming a parent can be more complicated.
However, more than 15% of the world population has difficulty generating a child in the natural way, thus needing to resort to the fertility treatments that are becoming more common each day and brings two options.
What are the differences between artificial insemination and in vitro fertilization?
Artificial insemination
This method is done in a few steps.
First the woman starts taking medicines to induce ovulation, until they form three follicles.
When this happens the collected semen is transferred into the uterus.
Then just wait for the sperm to reach the uterine tubes, find the eggs and fertilize forming the embryo.
Artificial insemination is indicated for couples whose woman suffers from ovulation disorders and men with semen disorders, or even for women who want to get pregnant by independent reproduction or female homoaffective couples, but in such cases a donor must be found.
In vitro fertilization
Done in five steps in vitro fertilization is more complex.
It has a similar beginning to the artificial insemination, because, first are used medicines for stimulation of the ovaries.
Then the egg is collected through the vagina and through puncture, for this, the woman receives general anesthesia.
Following the fertilization of the eggs with the sperm, this can happen in two ways with intra-cytoplasmic injection or just placing the spermatozoa around the eggs and waiting for the formation of the embryos.
The next step of in vitro fertilization is to keep the embryos in an incubator with a mixture of gases and at a suitable temperature.
After three to six days the embryos are transferred into the woman through a painless process using a catheter.
In vitro fertilization is recommended for women of advanced age, low ovarian reserve, endometriosis, obstructed tubules, and also for men with semen or genetic abnormalities.
Prices
The main difference of these two methods is in price.
While artificial insemination is much more costly between R $ 2,500 and R $ 4,000, in vitro fertilization is more complex and the complete treatment is between R $ 7,000 and R $ 20,000.
Knowing more about each assisted fertilization procedure makes it easier to choose the best one to fulfill your dream of having children.
Gallery
Fertility Check Up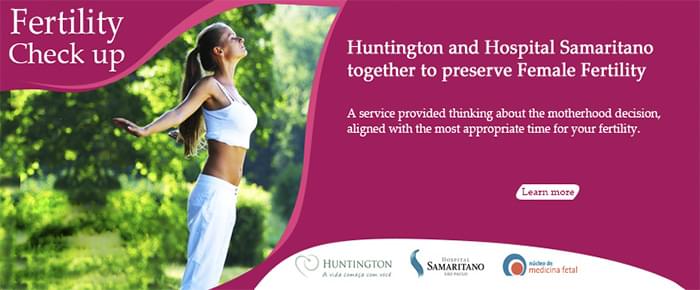 Source: www.huntington.com.br
Surrogacy Facts & Frequently Asked Questions
Source: www.artparenting.com
What is the difference between IUI and IVF?
Source: www.quora.com
What is the difference between IUI and IVF?
Source: www.quora.com
What Is In Vitro Fertilization (IVF)?
Source: www.invitra.com
17 Best images about IVF on Pinterest
Source: www.pinterest.com
Making Smudge a Sister: Retrieval and Fertilization All-in-One
Source: makingsmudgeasister.blogspot.com
What's the Difference between Infertility, Sterility …
Source: www.invitra.com
Differences between zygote, embryo and fetus
Source: www.invitra.com
IUI vs IVF: Which is the Best for you?
Source: www.ilaguptaivf.com
Pros and Cons of Artificial Insemination

Source: healthresearchfunding.org
Will Cell Reprogramming Resolve the Embryonic Stem Cell …
Source: annals.org
03 pathology reg-curr-3
Source: www.slideshare.net
What is the difference between IUI and ICI donor sperm?
Source: blog.cryosinternational.com
Differences between human 'zygote', 'embryo' and 'fetus'
Source: www.invitra.com
Fertility CARE: The IVF Center
Source: www.myfertilitycare.com
The Difference between PGD and PGS
Source: www.nefertility.com
Recent Advances in Animal Biotechnology: Welfare and …
Source: www.slideshare.net
Zygote
Source: invitra.com
Difference Between In Vitro and In Vivo
Source: www.differencebetween.com