Lenovo has already three tablets on the market with the IdeaPad A1, K1 and Thinpad tablet, now the manufacturer in China brings out soon three new tablets and also two smartphones.
Since it has taken over the IBM PC range 2005, Lenovo is the world's second largest PC manufacturer and is known especially for its ThinkPad Laptops. On the Tablet market the Chinese could not ensure while previously seen, but that should change soon. There are some products already on the market; We had already introduced the IdeaPad A1 in connection with other tablets, which celebrated its premiere at this year's IFA in Berlin.
The device drew first and foremost by the reasonable price of €199 to. The 7-inch Tablet has a 1-GHz single-core-OMAP processor from Texas instruments, and 512 MB of RAM and (optionally) with replaceable back covers in black, blue, pink and white. The device is 11.95 mm deep and weighs 400 grams. Resolves the display with 1024 x 600 pixels, the internal memory is 16 GB, there's a 0.3 front and 3-megapixel back camera MP. The battery should hold out up to 7.5 hours, as the operating system runs Android 2.3 gingerbread.
K1 IdeaPad and ThinkPad Tablet: The current models
Somewhat more ample, the big brother of the A1, the IdeaPad K1 is equipped. The 10.1-inch model comes with an NVIDIA Tegra 2 processor, which pulses with 1 GHz and 1 GB large memory is supported. Resolves the display with 1280 x 800 pixels, the hard disk is either 16, 32 or 64 GB, SSD variants can be selected.The K1 is 13.3 mm deep on average, the weight of 750 grams for the device, which is only plastic is used, as compared to other tablets of its size quite high (the Galaxy tab weighs 10.1 only 569 grams). The cameras (front) dissolve 5 (rear) and 2 mega pixels. On the Tablet, Android is installed 3.1 honeycomb that is customized with own UI gimmicks such as "App Wheel" and "Lenovo Launcher". "Social Touch" also integrates social networking, calendar, and Inbox. To do this, there are many more pre-installed apps, including documents to go and the racing game need for speed: shift. As battery life, 10 h are in it according to the manufacturer, thanks to UMTS module, it goes with the K1 on the go in the
Network. The K1 there as low as €399 EIA (version with 16 GB HDD).
The ThinkPad tablet is the high-end business version, which is first noticeable resolution 10.1-inch Gorilla glass protected display with 1280 x 800 pixels. The viewing angle stability is good thanks to the IPS technology (viewing angle up to 178 degrees) and high brightness (average 324.3 candela), making the contents of sunlight are legible. Processor and RAM are the same as in K1, the internal memory you can again choose between different variants of 16 to 64 GB. The ThinkPad Tablet weighs also 750 grams and is with 14 mm thick, which makes the device in conjunction with the edgy shape slightly clunky. Also an input pin is possible with an optional Digitizer Pen on the tablet. The cameras have the same resolution as in the K1, the battery lasts eight hours at the Wi-Fi. In addition to Android 3.1 honeycomb are already pre-installed go, McAffee, and other security solutions on your Tablet many documents to Office Tools. The ThinkPad tablet can be also as WiFi hotspot use.
Second generation in China already presented
Often used reason to rejoice as we ourselves in terms of technology products has the land of smiles, and that also applies to the Lenovo Tablet: three new devices called "LePad S2005", "LePad S2007" and "LePad S2010" should get there in December on the market.
The S2005 tends to be Smartphone as a tablet with a 5-inch wide display. This resolves with 800 x 480 pixels and has the energy-saving LTPS (low temperature polysilicon)-technology that will allow up to 178 degrees less reflections and a high viewing angle stability. The dual-core processor of the Smartlets pulses with 1.2 GHz and is a 1 GB large memory support. The 5-megapixel rear camera is Full-HD-(1080p)-Videos, also a 1 .3MP front camera is installed. As the operating system Android gingerbread 2.3.5 is running, the battery has a capacity of 1680 mAh. While the S2005 is only 10 mm flat, it's proud 198 grams. The connection standards include HSPA + (21mbit / s) and mini-HDMI.
The big brothers S2007 and S2010 are similar in many ways, ranging from the appearance. Both the 7 – and 10-inch Tablet have a 1280 x 800-IPS display, a 1.5 GHz dual-core processor, 1 GB of RAM and an 8 MP-re-and 1.3 MP back camera. However, there are differences in the battery, which in the smaller variant 3780 mAh and impressive 7560mAh is strong in the larger model. Weight and size are in the S2007 9, 7 mm and 360 grams, calculated for the S2010 9.9 and 670 grams. Is yet unclear, whether and if so when and at what price the tablet will come to us. As soon as there is new info, you will experience this with us.
LePhone S2 and K2: Smartphone with middle – and upper-class facilities
In contrast to the Smartlet S2005, the "LePhone S2" is a pure Smartphone, which appears also in December in China. It comes with 1,4GHz Qualcomm MSM8255 processor and 512 MB of RAM, 3.8 inch display with 800 x 480 pixels, 10.9 mm deep and 120 grams, as well as a 8 MP camera with 720 p HD video recording. As an operating system to run Android gingerbread. Also still a better-equipped Android Smartphone called K2 was presented, which so far is only known that it's a 4.3 inch display and a 1.5 GHz-dual-core processor, and 1 GB of RAM and an 8 to have MP camera.
Gallery
8 Inch Android Tablet Case
Source: carinteriordesign.net
Windows 10: 'Aero Glass' theme coming soon via simple mod
Source: www.neowin.net
Lenovo 9.7 Inch 4 Core Octa Cores 1280×800 Ddr 2gb Ram …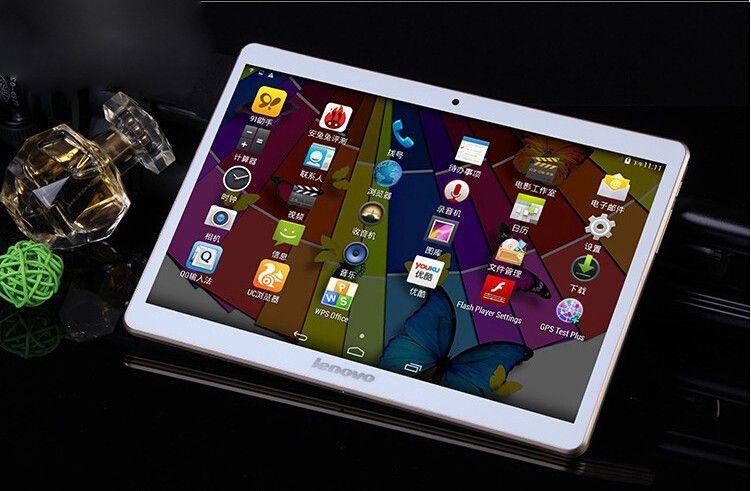 Source: www.dhgate.com
Lenovo's New 13-inch Windows Tablet Has Great Sound and a …
Source: windowsreport.com
Cheap Good Tablets Under 100; What Are the 10 Best Tablets …
Source: techiesense.com
Lenovo MIIX 720 80VV-002Q Tablet Top (80VV002QMZ) bei shop …
Source: shop.bechtle.ch
Yoga Tablet 2: Finally Lenovo launches a Windows Tablet
Source: nimblechapps.com
Lenovo X200t swivel tablet hands-on
Source: www.engadget.com
Lenovo Tab7 with 6.98" HD Display and 3500mAh Battery …
Source: technocodex.com
Top 10 Windows Tablets im Test bei Notebookcheck …
Source: www.notebookcheck.com
Top 5: Die besten Windows-Tablets für unter 200 Euro
Source: www.tabletblog.de
Lenovo Yoga Tablet 8, 8" HD
Source: www.topachat.com
Lenovo Yoga Tablet 2-10-51 (59429216) (4G), 10.1" Full HD …
Source: www.topachat.com
Lenovo S6000 Tablet Best Price Review
Source: www.ineedthebestoffer.com
Best Small Tablets | Best Compact Tablets
Source: www.computershopper.com
Lenovo Yoga Tablet 2 (8-inch, Android)
Source: www.laptopmag.com
Lenovo ThinkPad Helix convertible Ultrabook Review: The …
Source: www.goodgearguide.com.au
Lenovo CES 2014: Tablets Still Rock
Source: www.techmamas.com
Lenovo Yoga Tablet 2 Review: The Best Affordable Android …
Source: digitaltrends.com
Lenovo Umumkan Tablet-Laptop Miix 320 yang Bisa Dilepas …
Source: zonalaptopdankamera.com